Introduction
Wooden Dining chair designs have held an esteemed place in the realm of interior design for generations. Their timeless elegance, combined with their versatility and durability, has ensured their continued popularity. This article delves into the various facets of wooden dining chair designs, highlighting their historical significance, intricate craftsmanship, and the variety of styles available to cater to modern tastes.
Sitting Pretty: Unveiling the Timeless Elegance of Wooden Dining Chair Designs
Wooden dining chair designs are more than just functional pieces of furniture; they are artistic expressions that blend seamlessly with diverse decor themes. These chairs exhibit a range of styles, each with its own unique charm. From traditional to modern designs, the allure of wooden dining chairs remains unmatched.
A Brief History of Wooden Dining Chair Designs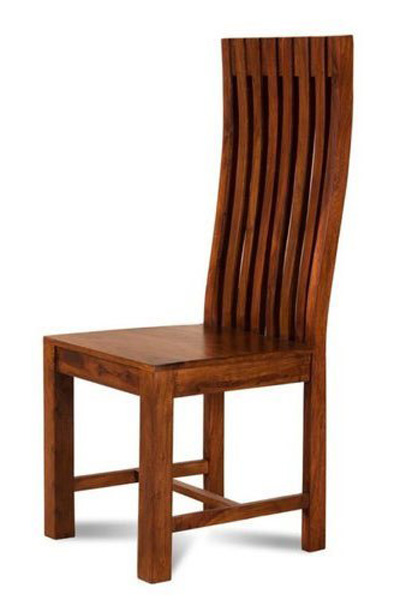 Wooden dining Chair designs have a rich history that spans centuries. From ancient civilizations to modern times, these chairs have evolved in design and purpose. Early wooden chairs were often simple in form, crafted from basic materials to serve functional needs. Over time, they evolved into symbols of status and craftsmanship.
Craftsmanship and Artistry
The craftsmanship invested in wooden dining chairs is a testament to the dedication of skilled artisans. Each chair is meticulously carved, shaped, and finished to enhance both aesthetic appeal and comfort. Intricate details, such as ornate carvings and embellishments, showcase the mastery of woodworking techniques that have been passed down through generations.
Classic Wooden Dining Chair Designs
Classic wooden dining chair designs evoke a sense of nostalgia, reminding us of bygone eras. Styles like Queen Anne, Chippendale, and Windsor have endured the test of time. Queen Anne chairs feature graceful curves and cabriole legs, while Chippendale chairs are known for their intricate fretwork and elegance. Windsor chairs, with their spindle backs and sculpted seats, exude rustic charm.
Contemporary Wooden Dining Chair Designs
Modern interpretations of wooden dining chairs blend innovation with tradition. Contemporary designs focus on sleek lines, minimalist aesthetics, and innovative use of materials. Bentwood and molded plywood chairs, for instance, are celebrated for their ergonomic design and artistic form.
Sustainability and Environmental Impact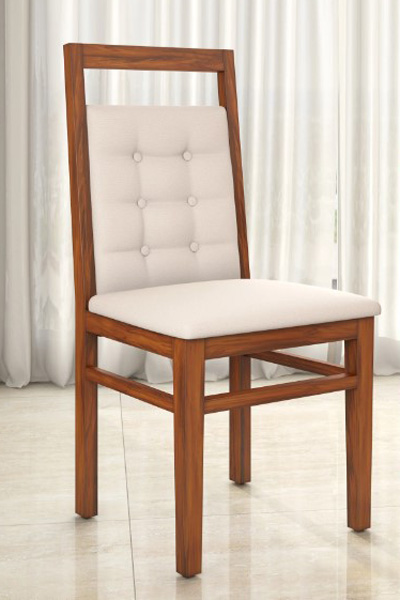 Wooden dining chair designs crafted from sustainably sourced materials contribute to environmental conservation. Many manufacturers prioritize eco-friendly practices by using reclaimed wood and promoting responsible forestry management. Investing in sustainable furniture not only enhances your space but also supports efforts to protect natural resources.
Incorporating Wooden Dining Chairs in Interior Design
The versatility of Wooden dining chair designs makes them a versatile addition to any space. They seamlessly complement various interior design themes, whether it's a rustic farmhouse, a contemporary urban loft, or a traditional formal dining room. The wide range of finishes and upholstery options allows you to customize chairs to suit your personal style.
Care and Maintenance
To ensure the longevity of your wooden dining chairs, proper care is essential. Regular dusting, occasional polishing, and protecting chairs from direct sunlight can help maintain their appearance and structural integrity. Following manufacturer guidelines for cleaning and maintenance will preserve their beauty for years to come.
Conclusion
Wooden dining chair designs stand as a timeless embodiment of elegance, artistry, and functionality. Their enduring appeal is a testament to the remarkable craftsmanship that goes into their creation. Whether you're drawn to classic designs that evoke nostalgia or contemporary styles that push the boundaries of innovation, wooden dining chairs offer a canvas for personal expression within your living spaces. Embrace the allure of these chairs and witness how they seamlessly integrate into the fabric of your interior design.
You May Also Like:
FAQs
Q1. Can wooden dining chairs be used outdoors?
While wooden dining chairs are primarily designed for indoor use, some manufacturers offer outdoor-specific designs made from durable wood species and weather-resistant finishes.
Q2. Are there eco-friendly finishes available for wooden dining chairs?
Yes, many manufacturers offer eco-friendly finishes that are low in volatile organic compounds (VOCs), contributing to a healthier indoor environment.
Q3. Can I mix and match different wooden dining chair styles?
Absolutely! Mixing and matching different chair styles can create an eclectic and visually appealing dining space. Just ensure that there's a unifying element to tie them together, such as color or material.
Q4. What's the best way to clean upholstered wooden dining chairs?
Vacuuming the upholstery regularly and addressing spills promptly is key to maintaining upholstered wooden dining chairs. Refer to the manufacturer's guidelines for specific cleaning recommendations.
Q5. Do wooden dining chairs require any assembly?
Some wooden dining chairs may require minimal assembly, such as attaching legs or backrests. Manufacturers usually provide clear instructions and necessary hardware.
Q6. Can I refinish my wooden dining chairs if they start showing wear?
Yes, wooden dining chairs can often be refinished to restore their original beauty. Consult a professional or follow online tutorials for guidance on refinishing techniques.