Introduction Of Wooden Stool
Wooden Stools are versatile, functional, and aesthetically pleasing additions to any home decor. Whether you're looking to create a cozy breakfast nook, a stylish bar area, or simply add extra seating to your living space, wooden stools are a perfect choice. With their natural beauty, durability, and timeless appeal, these elegant pieces can truly elevate your decor. In this blog post, we will explore the many benefits of incorporating wooden stools into your interior design, and provide helpful tips on how to choose the perfect ones for your space.
The Natural Beauty of Wooden Stools
One of the most captivating aspects of wooden stools is their natural beauty. Crafted from various types of wood such as oak, walnut, or cherry, these stools come in a range of tones and finishes that can complement any interior style. From the rich warmth of dark-stained wood to the light and airy feel of natural finishes, wooden stools add a touch of rustic elegance to any space.
Versatility and Functionality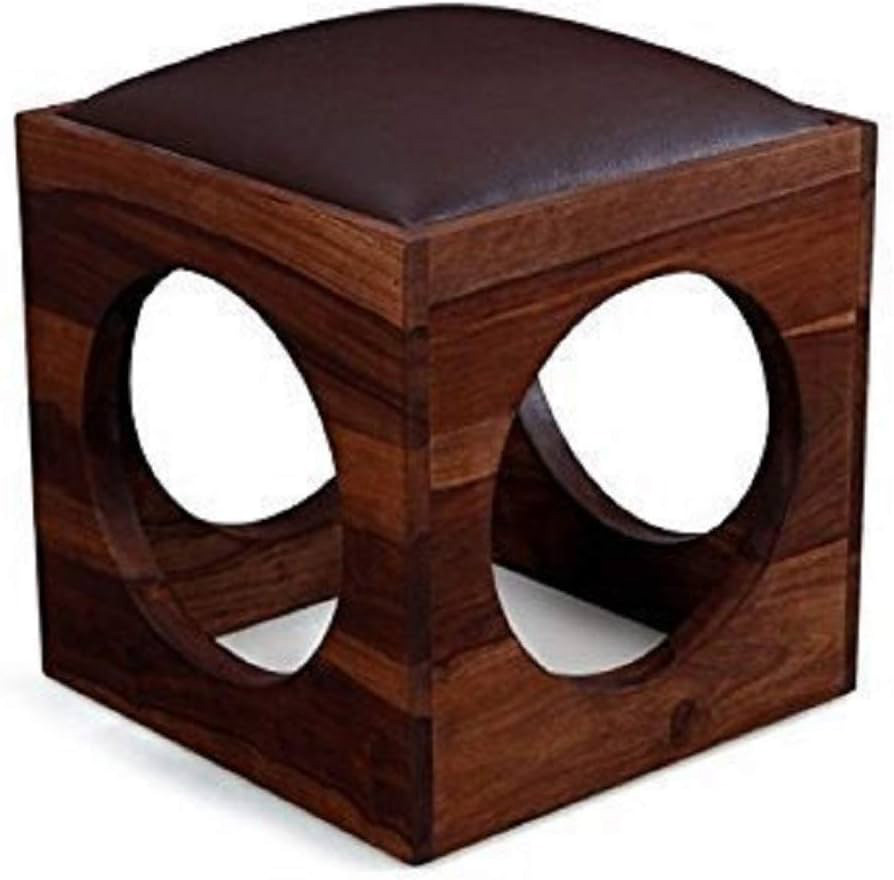 Wooden Stools are incredibly versatile and can be used in a variety of settings. They are particularly well-suited for kitchens, where they can provide extra seating around an island or breakfast bar. In a bar area, wooden stools add a touch of sophistication and create a welcoming atmosphere for guests. Moreover, these stools can also serve as convenient seating options in living rooms, home offices, or even outdoor spaces such as patios or decks. Their compact size and lightweight nature make them easy to move around and adapt to different needs.
Choosing the Perfect Wooden Stools for Your Space
When selecting wooden stools for your space, there are several factors to consider. First and foremost, you'll want to think about the height of the stools and how they will fit with your existing furniture. If you plan to use them at a bar or counter, ensure that the height of the stools allows for comfortable seating. Additionally, consider the overall style and color scheme of your space to ensure the stools will seamlessly blend in or create a stylish contrast.
Another crucial aspect to consider is the construction and durability of the stools. Look for stools made from high-quality solid wood, as they will be more sturdy and long-lasting. Additionally, examine the joinery and make sure it is well-crafted to ensure the overall stability of the stool. Lastly, check the weight capacity of the stool to ensure it can safely accommodate all users.
Maintenance and Care for Wooden Stools
Wooden stools can be relatively low-maintenance, but proper care will help extend their lifespan and keep them looking their best. Regularly dusting the stools with a soft cloth is essential to prevent the accumulation of dirt and grime. If the stools have a protective finish, wiping them down with a damp cloth and mild detergent can help remove any stains or spills.
To maintain the natural beauty of the wood, it is crucial to avoid placing the stools in direct sunlight or near heat sources, as this can cause fading or warping. Additionally, using coasters and placemats can help protect the surface of the stools from water rings, scratches, or other damage.
Mixing and Matching Styles
One of the advantages of wooden stools is their ability to effortlessly blend with various interior styles. Whether your decor is traditional, contemporary, or somewhere in between, there is a wooden stool that will complement your aesthetic. For a farmhouse-inspired look, opt for stools with distressed finishes and charming details. In modern or minimalist spaces, sleek and streamlined wooden stools in lighter tones can create a sleek and organic feel. Don't be afraid to mix and match different styles for an eclectic and personalized touch.
Customization and Personalization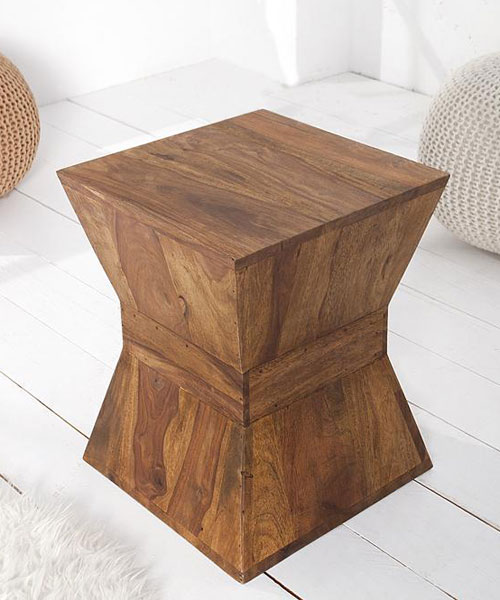 Wooden Stools offer endless opportunities for customization and personalization. If you have a flair for DIY projects, consider painting the Stools in a bold color or adding unique patterns or designs. You can also experiment with reupholstering the seat cushions to match your existing decor or add a pop of color. By adding your personal touch, you can truly make the stools a reflection of your style and personality.
Where to Find Elegant Wooden Stools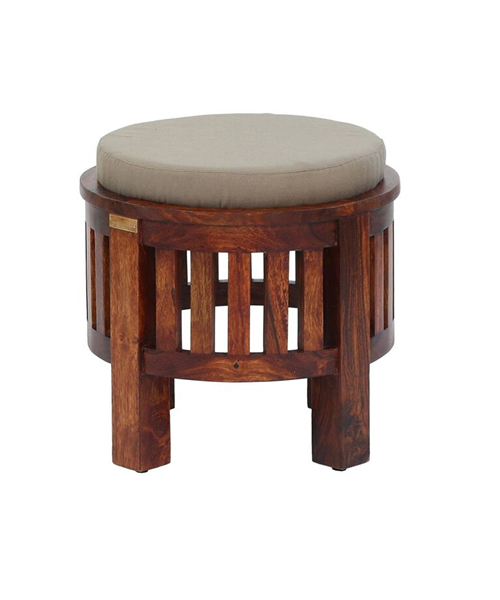 Now that you're convinced of the beauty and versatility of wooden stools, you may be wondering where to find these elegant pieces for your space. There are several options available, both online and in physical stores. Local furniture stores and home decor boutiques often have a selection of wooden stools to choose from, allowing you to see and feel the quality of the materials first-hand.
Alternatively, online marketplaces and websites specializing in furniture and home decor offer a wide range of choices from various brands and retailers. These platforms often provide detailed product descriptions, customer reviews, and even virtual room visualizers, enabling you to envision how the stools will look in your space.
In Conclusion
Wooden stools are more than just functional seating; they are statement pieces that can elevate your decor. With their natural beauty, versatility, and timeless appeal, wooden stools effortlessly complement any interior style. By choosing the right stools for your space, maintaining them properly, and adding your personal touch, you can create a warm and inviting atmosphere for you and your guests to enjoy.
So, why wait? Elevate your decor with elegant wooden stools and experience the transformative power of these stylish and functional additions to your home. Whether you're sipping your morning coffee, entertaining friends, or simply enjoying a quiet moment, sitting pretty on a wooden stool will enhance your daily life in more ways than one. Start exploring the wide variety of wooden stools available today, and let your imagination guide you as you create a space that is both comfortable and visually stunning.
You May Also Like: