Introduction to Apple HomeKit
Apple HomeKit is Apple's innovative platform designed to bring a seamless and intelligent experience to smart homes. It allows users to control and automate various connected devices with ease, providing a more convenient and integrated lifestyle. Understanding the significance of HomeKit is crucial for those looking to embrace the future of home automation.
HomeKit has come a long way since its inception, constantly evolving to offer better integration and enhanced functionalities. Apple's commitment to innovation has paved the way for seamless integration between devices, making it a reliable choice for homeowners seeking a truly connected experience.
Exploring the Foundation of Apple HomeKit
To fully comprehend the capabilities of HomeKit, it is vital to understand its essential components. The HomePod serves as the intelligent hub for HomeKit, acting as a central control point for all compatible devices. With its advanced features and Siri integration, HomePod ensures a smooth interaction between users and their smart home ecosystem.
Setting Up Your Apple HomeKit
Getting started with HomeKit is a breeze, provided you have compatible devices. Before diving into the setup process, it is important to check the compatibility requirements and ensure your devices are supported. Once you've gathered the necessary components, follow this step-by-step guide to set up your HomeKit-enabled home:
Ensure your iOS device is updated to the latest software version.
Open the Home app on your iOS device.
Tap on the "+" symbol to add accessories to your HomeKit ecosystem.
Select the device you want to add and follow the manufacturer's instructions for pairing.
Assign the device to a room within your home for easy management.
Repeat the process for all compatible devices you wish to include in your HomeKit setup.
Customize the settings, automation routines, and scenes by accessing the Home app's features.
Creating a Seamless Smart Home Experience with HomeKit
HomeKit offers a truly integrated experience by allowing users to automate routines, and scenes, and control various aspects of their homes. By integrating smart devices for lighting, security, and environmental control, homeowners can enhance their convenience and streamline everyday tasks.
Automating routines and scenes with HomeKit further amplifies the benefits of a smarter home. Whether it's adjusting the lighting, setting the perfect ambiance, or arming the security system, with HomeKit, it's just a tap away.
Voice Control and HomeKit
Apple's virtual assistant, Siri, plays a vital role in the HomeKit ecosystem. Harnessing the power of Siri for voice-activated commands brings an added layer of convenience and hands-free control to a smart home. Simply issue voice commands to Siri, and your HomeKit-compatible devices will respond accordingly.
A wide array of voice-controlled devices are compatible with HomeKit, enhancing the possibilities of a fully voice-automated smart home. From smart speakers and smart displays to wireless headphones, Apple has ensured that users have plenty of options to integrate voice control seamlessly.
HomeKit and Enhancing Security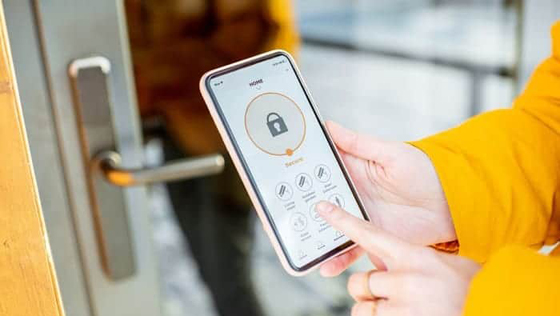 Security is a top priority for homeowners, and HomeKit plays a significant role in bolstering home protection. By utilizing HomeKit-enabled devices such as smart locks, doorbell cameras, and motion sensors, you can strengthen your home's security measures.
Remote monitoring and real-time alerts are invaluable features that HomeKit offers for peace of mind. Stay connected to your home and receive alerts on your iOS devices whenever any suspicious activities are detected. With HomeKit, you can keep a watchful eye on your property, no matter where you are.
Maximizing Energy Efficiency with HomeKit
HomeKit is not just focused on convenience, but also on promoting energy efficiency. By incorporating smart thermostats and energy monitoring devices into your HomeKit ecosystem, you can effectively manage and reduce energy consumption.
Automating energy-saving routines is made effortless with HomeKit. From adjusting the temperature when you leave the house to monitoring energy usage, HomeKit allows you to create personalized routines that optimize energy efficiency throughout your home.
HomeKit and Entertainment Systems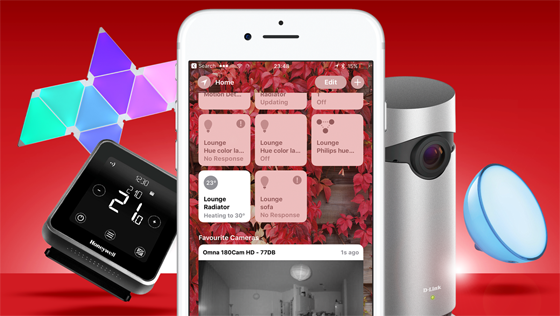 Apple's compatibility with various entertainment systems enhances the overall entertainment experience in a smart home. By incorporating HomeKit into your audio and video setup, you can seamlessly control your devices and create immersive entertainment environments.
Whether it's syncing your Apple TV with your smart lights to match the ambiance of a movie or integrating your Home Theater system with HomeKit for enhanced ease of use, Apple ensures a complete entertainment control solution.
HomeKit and Smart Lighting
Transforming your home with intelligent lighting control is effortless with HomeKit. Beyond simple on/off control, HomeKit allows for programmable lights, color options, and ambiance customization. Create the perfect lighting scenes to suit any occasion, and even schedule them to automate at specific times.
Customization and personalization are key features of HomeKit's smart lighting capabilities. From adjusting color temperature to setting the mood with dynamic lighting effects, HomeKit offers a wide spectrum of options to create the perfect lighting environment.
Expanding HomeKit: Beyond the House
HomeKit isn't just limited to the confines of your home; it extends its capabilities to the yard, garage, and more. With HomeKit-compatible devices, you can effortlessly control outdoor lighting, sprinklers, and even smart locks.
Enhance your outdoor living spaces with HomeKit by programming your yard lights to turn on at sunset or controlling your sprinkler system to ensure your lawn receives the optimal amount of water. HomeKit allows you to extend your smart home experience beyond the four walls of your house.
HomeKit and Advanced Automation
Advanced automation possibilities with HomeKit take the smart home experience to a whole new level. By utilizing conditional triggers, you can create automation routines based on specific events or conditions.
Smart sensors play a crucial role in enabling personalized experiences within a HomeKit ecosystem. By leveraging data from sensors such as motion detectors, temperature sensors, and door/window sensors, HomeKit can automatically adjust settings, trigger actions, and provide a more tailored and efficient experience.
Managing Multiple Homes with HomeKit
For those with multiple properties, HomeKit simplifies the control and management of each home within the Home app. By creating separate homes within the app, you can easily switch between properties and remotely monitor and control various aspects of each home.
Whether you're managing a vacation home or rental properties, HomeKit ensures that you have complete control and visibility across all your properties from a single, intuitive interface.
Troubleshooting and Tips for HomeKit Users
Like any technology, HomeKit may encounter occasional issues. However, with some troubleshooting techniques, you can quickly resolve common problems. Here are a few tips for optimizing HomeKit performance and reliability:
Ensure all devices are powered on and connected to the same Wi-Fi network.
Restart your HomePod or iOS device to refresh the connection.
Check for firmware updates for all compatible devices.
Confirm that all devices meet the compatibility requirements for HomeKit.
Reset and re-pair devices if necessary.
Reach out to Apple Support for more assistance in resolving complex issues.
Data Privacy and HomeKit
Apple is renowned for its commitment to privacy and security, and HomeKit is no exception. With HomeKit, personal information is safeguarded within a secure ecosystem, ensuring that your data remains private and protected.
Apple takes great care to prevent unauthorized access to your HomeKit-powered devices and the information they may contain. By maintaining end-to-end encryption and stringent privacy protocols, Apple provides users with the peace of mind that their personal data is secure.
Future Innovations for Apple HomeKit
Apple continues to push the boundaries of innovation with HomeKit. The company's roadmap for HomeKit advancements promises exciting new features and integrations in upcoming updates. From enhanced automation capabilities to expanded device compatibility, HomeKit is set to revolutionize the smart home industry further.
With each new update, Apple introduces improvements and additions that elevate the HomeKit experience, providing users with a future-proof and ever-evolving smart home platform.
Summary: Apple HomeKit's Impact on Modern Homes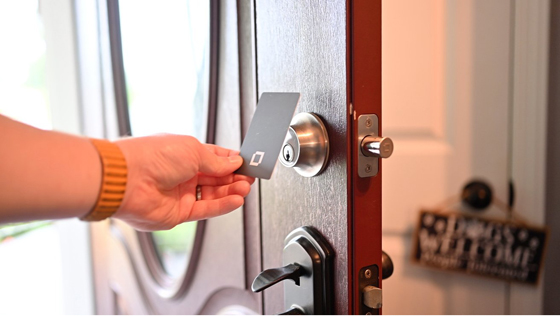 In summary, HomeKit offers a multitude of advantages that revolutionize modern homes. Its seamless integration, advanced automation, enhanced security features, and energy efficiency capabilities make it a leading choice for homeowners seeking a smarter and more connected living environment.
Whether you're a tech enthusiast or simply looking to enhance your everyday life, HomeKit empowers you to transform your home into an intelligent ecosystem that brings convenience, comfort, and control to your fingertips. Embrace the transformative power of HomeKit and embrace a future where your home adapts to your needs effortlessly.
FAQs: Answering Popular Questions about Apple HomeKit
Q1. How does HomeKit differ from other smart home platforms?
HomeKit stands out with its seamless integration across Apple devices and its focus on privacy and security. It offers a more cohesive and intuitive user experience compared to other platforms.
Q2. Can HomeKit control non-Apple devices?
Yes, HomeKit can control non-Apple devices through its compatibility with various third-party accessories. However, it's important to verify compatibility before adding non-Apple devices to your HomeKit ecosystem.
Q3. Is HomeKit compatible with older homes and electrical systems?
Yes, HomeKit is compatible with older homes and electrical systems. While some advanced features may require specific hardware or upgrades, HomeKit's core functionalities can be utilized in most homes without major modifications.
Q4. How to Get Started with Apple HomeKit
Getting started with HomeKit is simple, even for beginners. Follow these steps to embark on your HomeKit journey:
Ensure your iOS device is updated to the latest software version.
Open the Home app on your iOS device.
Tap on the "+" symbol to add accessories to your HomeKit ecosystem.
Select the device you want to add and follow the manufacturer's instructions for pairing.
Assign the device to a room within your home for easy management.
Repeat the process for all compatible devices you wish to include in your HomeKit setup.
Customize the settings, automation routines, and scenes by accessing the Home app's features.
To enhance your HomeKit experience, consider adding recommended devices such as smart thermostats, motion sensors, and smart locks.
Expert Insights: HomeKit Tips from Industry Professionals
Industry professionals share valuable insights and tips to optimize your HomeKit experience:
Personalize automation routines to suit your specific needs and create a tailored smart home environment.
Utilize geofencing to automate actions based on your location, such as adjusting thermostat settings when leaving or arriving home.
Explore third-party apps to unlock additional features and integrations not available in the native Home app.
Leverage advanced automation capabilities by utilizing conditional triggers to create complex routines that adapt to your lifestyle.